GlenAllachie 15
Detaljer

Publiceret: Torsdag, 29. august 2019 15:14
Skrevet af MacNiels
GlenAllachie kommer nu med en 15 års aftapning kommer som en del af deres core range, der allerede indeholder en 10 CS, 12, 18 og 25 års aftapning.
GlenAllachie 15 er sammensat af sherry fade, Pedro Ximenez (PX) og Oloroso puncheons og hogsheads.
Billy Walker siger: "I've been working on our 15 year old release since we acquired GlenAllachie back in October 2017. In that time I've been intimately following the development of the various casks and I believe the 15 year old is the perfect balance of distillery and cask influence."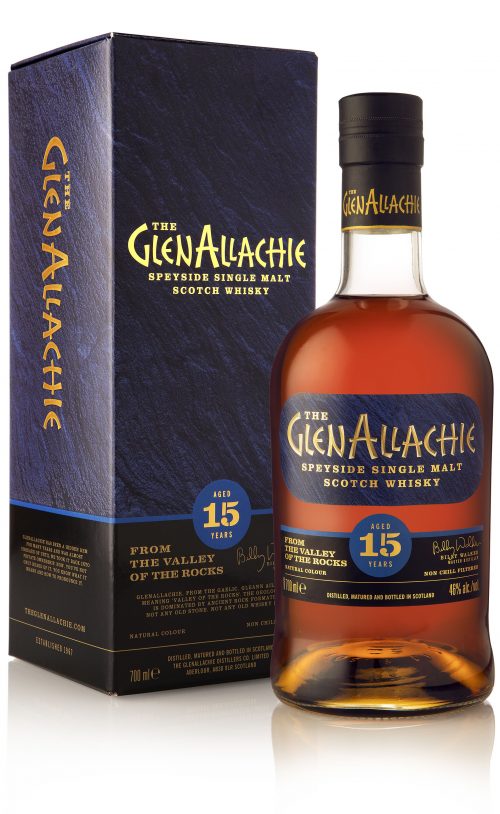 Han tilføjer: "For this 15 year old, I chose PX and Oloroso puncheons and hogsheads to deliver complete depth and finish. This whisky is rich in sweet spices, raisins and butterscotch, with waves of banana, orange peel and dark chocolate. The extra years the whisky spent maturing in the sherry wood casks extends the flavour further.
The GlenAllachie 15 year old er aftappet ved 46% og er prissat til £62.99