The Chess Malt Collection The Black Queen - D8
Detaljer

Publiceret: Mandag, 12. november 2018 14:33
Skrevet af MacNiels
Den næste aftapning i The Chess Malt Collection er en 22 år gammel aftapning fra Bowmore Distillery.
Black Queen D8 er produceret i juli 1996 og aftappet 1. november 2018. Der kommer 190 flasker fra dette bourbon fad, aftappet ved fadstyrke på 52,9% alc.
The Black Queen - D8 - is the fifth bottling, and was released the 1st of November 2018.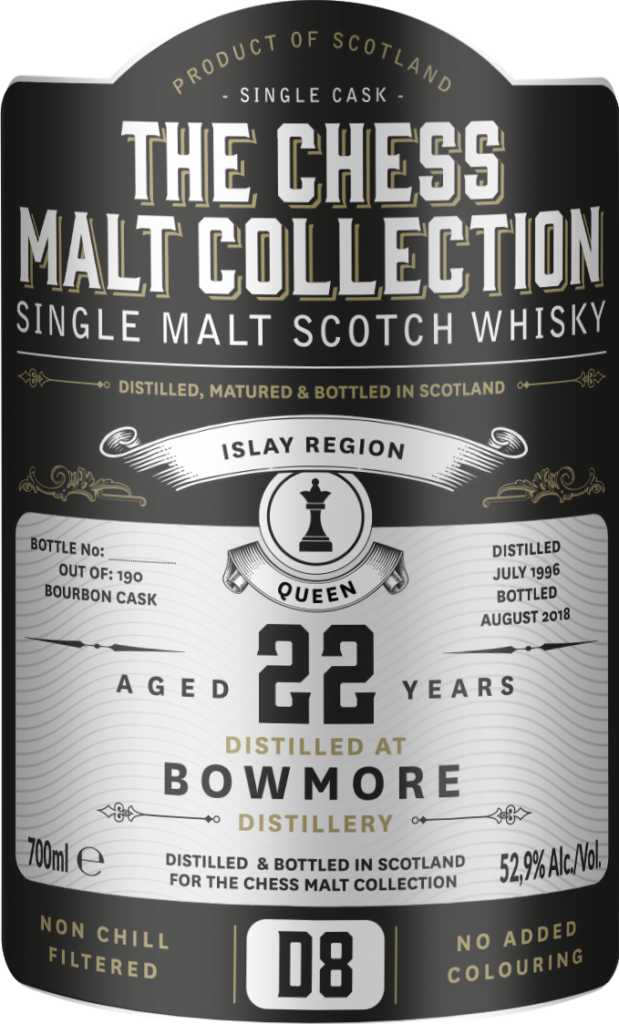 Noter (The Chess Malt Collection):

Appearance: The color is beautiful, clear and golden.

Nose: A delicious aroma with peat, smoke and a little hint of liquorice.

Palate: Classic with lots of menthol and smoke with a nice salty feel on the tongue.

Finish: A long and lasting taste of salt, ash and peat. What a wonderful drama.

Kilde: Chessmalt